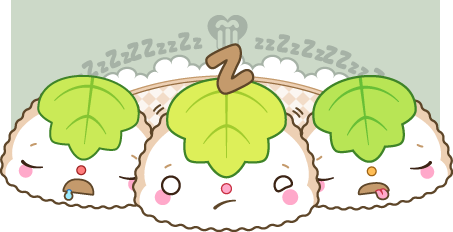 This is something I've been noticing a lot lately
And I really wanted to add my input about this
People need to think of art the same way that they think of food, price and quality wise. Basically what you pay for is what you get. You can't go into a gourmet 5 star restraunt expecting a 10 dollar meal. WHY YOU ASK? paying more than 25 dollars on a meal at a restaraunt like that is rediculous? is it really though?
Each member of the staff in that kitchen has spent YEARS of learning, trial and error and practicing to perfect their recipes to make sure they are the best of quality for you to enjoy. They use the best ingredients, and they put TIME into everything they make. This meal is the cultivation of all those years of effort, practice and wisdom. If you want a cheap meal, you can go to mcdonalds where they slap some chicken and fries in a fryalator. you only have to wait 5 minutes and pay 5 bucks.
This is the same when it comes to art. It really bothers me when people naively say that art isnt worth what artists price it. Artists who price their art appropriately are considered, by dA standards "expensive". But do people take into account WHY these prices are "expensive"? NO. These artists are putting their cultivated skill, as well as a large chunk of their time to create something orginial, unique and beautiful, much like a gourmet meal. The time it takes them to develop the skill is like the years at culinary school. It doesnt come naturally, no matter what people say. So why would you pay 10 dollars on a piece of art that costs 60? The negativity on dA about pricing high is lowering the self esteem of many artists. I've seen this happening way too much, and it's really getting on my nerves.
Comments like
"I wouldn't pay more than __$ for this"
"This is so expensive"
"this is good but I wouldn't pay that much for it"
STOP.
Even if these comments are just your opinion, why would you say something like this to someone? Would you walk into the kitchen of a gourmet restaurant and tell the chef that their dish is too expensive? They should charge less because its too much? And what is that comment based on? Sure, some people can't afford some art of the people on dA but, does that justify telling them that their hard work and creativity isn't worth that price?
AND ARTISTS;
DO NOT UNDERSELL YOURSELVES!!!!
This is something that has recently come to my light. Previously I was very scared of selling my art too expensive because of what people would say. But underselling myself just hurt my self esteem and it wasn't what I thought my art was worth. Why should I undersell myself?!
A few friends showed me an amazing journal making me realize that creating art for other people is a job. its not for me, so why should I charge myself any less than minimum wage?
Only yourself as an artist knows how much your art is worth.

;;EDIT;
Adding *eonixc's comment because people should read this as well

"I hope you dont mind me adding to this-- //laffs

If you want to be successful or have interested buyers you must strike up the interest in the first place. No one will come up to a random deviant for no reason. Try to upload different types of work. ( chibis, full body, etc ) Heck! Try out different styles, too! And if you happen to get bits of feedback on a particular piece, post a journal asking if your watchers are interested in your work. Ask their age in polls. In order to get a better understanding for pricing, you must also understand the majority of people willing to buy your work/watchers. Once you gather that information, perform a few experiments. Its all about learning as you go, hence what experience is.

Note: Don't feel discouraged either, just keep working on your art. Don't expect money the minute you open yourself up for commissions. Its of course disheartening, but you have to move on and stay positive.

ALSO!
Quality is always a factor, so sharpen your skills a bit before completely offering commissions. For advertisements and to get yourself really out there, try submitting your work and journal entries with commission prices to a variety of groups that focus mainly on advertising. You cant do everything just by sitting on your bottom, work! Work hard, practice, commit yourself to getting willing and committed buyers. And when a popular artist offers advertisements. GO FOR IT GUYS."



//End rant